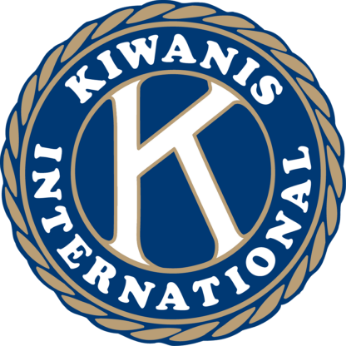 Kiwanis is a thriving private service organization, which similar to the Rotary Club and Lions Club, conducts and promotes diverse service initiatives on a global scale.
The Kiwanis Club of Nagoya was chartered on January 24, 1966 as a member club of Kiwanis International. Since that time the Club has continued to advance a wide range of donation and award programs as a community service organization.
The Kiwanis Club of Nagoya recently set up its home page on the Web, joining many others that have already done so. Kiwanis was originally founded back in 1915 in Detroit, Michigan in the US, and its International Headquarters are currently located in the city of Indianapolis, Indiana. The Kiwanis organization is comprised of some 7,400 clubs and 190,000 members in 85 countries/regions throughout the world, which proactively conduct community service projects.
The name Kiwanis is an abbreviation of "Nun-Kee-Wan-is," an American Indian expression that is approximately translated as "We get together." Subsequently, "We build" has become the motto under which Kiwanis has advanced and become widely known throughout the years. Initially, Kiwanis clubs were primarily focused in the United States and Canada. In the 1960's, a push was made to expand the circle of the organization's initiatives to include other countries, with the Kiwanis Club of Tokyo ultimately being chartered in 1964 as Japan's first Kiwanis club. One of the special features of Kiwanis is that its members come from both the private and public sectors. Presently, the Japan District of Kiwanis International comprises 2,000 members from 39 clubs nationwide. The Kiwanis Club of Nagoya was the second Kiwanis club to be chartered in Japan with its founding in 1966. During its 55 years in existence, the Nagoya Kiwanis Club has continued to conduct and promote service activities in the community, and our membership now stands at 142.
Overview
Chartered

24-Jan-66

Membership

128 male members
14 female members
Total of 142 members
(as of October 1, 2021)

Place of Regular Meeting

Nagoya International Hotel
3-23-3 Nishiki, Naka-Ku, Nagoya, Aichi

Day/Time of Regular Meeting:

Every Friday, 12:30 p.m. to 1:30 p.m.

Club Activitie

Activities conducted in line with the objectives of Kiwanis International
・Cooperation/support for the Kiwanis
・International Foundation
・Initiatives to Eradicate IDD (Iodine Deficiency Disorders)
・The Rainbow Project (support of developing nations)
・Other activities

2,Major projects/events conducted by the Nagoya Kiwanis Club
・Presentation of community service awards
・Kiwanis book donation drive
・Support of youth education projects
・Family Christmas parties, charity bazaars
・Family excursions
・Hobby gatherings for golf, Go, photography, and other activities
Presentation of commemorative monuments: "The Kiwanis Forest" at Aichi Youth Park (10th Anniversary); a ceramic fresco at the Tokugawa Museum (20th Anniversary); a bronze sculpture at Yabacho Park (30th Anniversary)